The Celtica Highland Dancing Performance Troupe consists of dancers ages 8-23. They perform at many different events including parties, weddings, competitions, private functions, senior citizen's homes, etc. They dance both traditional and choreographed numbers under the supervision of dance advisor Carolyn M. Spears. All of the dancers also compete and win throughout the Maritimes and beyond...
Celtica Highland Dancers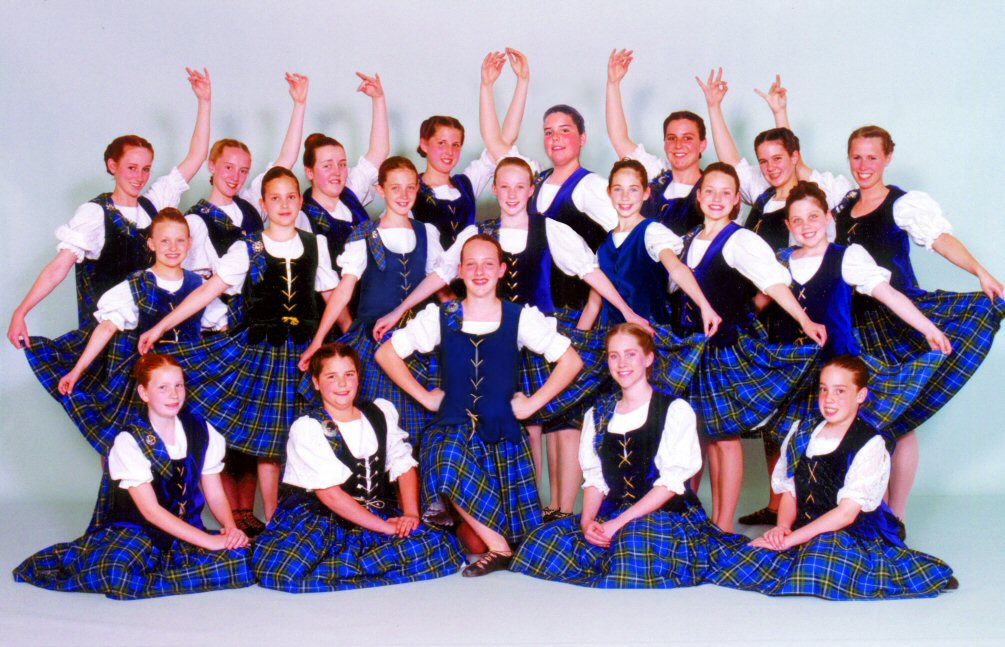 Picture taken June 2004
FUNDRAISER!!!!
For a chance to win $3000 on our Lucky Duck Lotto tickets
click here
DANCERS!!!!
Would you like to win a new pair of slippers? We are now selling tickets...for your chance to win get your tickets now...
click here
For a copy of our promotional video, Innovations & Traditions, click here